Amateur Gay & Straight Porn
FRA12
FratBoys Video #10
---
Tim, Eddie, Bryce and Jacob:

These hot Frat Brothers have pulled the hotel room's double beds together so they could all relax side by side. When they wake up, horny like all young men usually are, they start stroking off and bragging to each other about their first sexual experiences and conquests. Throbbing cocks and tight balls are soon appearing everywhere as the action escalates.









Scotty and Chad:

This scene has 19-year-old Scotty checking out a blond boy's naughty pics on the Internet. He is relaxing and fantasizes about sucking and licking his dick and fucking him. We get to see both dreams in living color! Then blond 21-year-old, Chad, does the same thing: checks out pics of Scotty on the internet, gets boned up and is relaxing jackin' on it…until he finds himself in the bathtub with Scotty. Hot French kissing/fondling scenes follow! Scotty takes Chad back to the bed and pounds his sweet blond ass real good 'til Chad shoots a huge load all over Scotty. Chad then jacks Scotty off and a nice load of spooge launches up to his neck.











Rick:

Here is a HOT newcomer…never been taped before in his life! This is 22-year-old ROTC boy RICK. Rick strips, gets hard and cums…all in the matter of a few minutes! Enjoy his lean, well-defined body, his large endowment and his mega-gooey load!


Other Films With Similar Classifications






---
---
FratBoy Video #10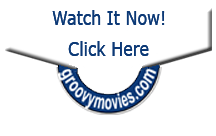 © AMVC - 1997-2023 - All Rights Reserved.
Prices and Terms of Service are subject to change without notice.
Void Where Prohibited.
We are not liable for pricing or typographical errors.
Our porn videos are amateur-homemade for adult entertainment and/or marital aids for couples, and may never to be viewed by minors.
Videos on this site must be purchased and are for personal, non-commercial use, only.
Some links on this site are third-party affiliate links that earn us commission, but we are not liable for any third-party content, so be careful when leaving our site!
Accessibility: We are currently trying to convert this entire site to be accessible for all adults. Thank you for visiting and your patience in the interim.
18 U.S.C. 2257 Record-Keeping Requirements Compliance Statement
Images created by
AMVC
for exclusive use on AMVC.com by permission of
FratBoy Videos
Amateur porn text provided courtesy of
FratBoy Videos